Best Quality Niobium Sheet Manufacturer from China
Views: 992 Update date: Nov 16,2021
Hexon Metal Technology is located inShanghai,specializes in manufacturing and exporting zirconium tube, titanium wire, titanium rod, titanium forging, niobium sheet, zirconium target products. Niobium sheet isour best products, and we accept customized products. As a raw material supplier, we can control quality and price from the beginning, thereby saving a lot of costs, guaranteeing prices and ensuring the quality of niobium sheet products provided to customers. For stable quality and good service, our company has established a good corporate image at home and abroad. We are willing to establish better cooperative relations with domestic and foreign customers. Our niobium sheet products have been exported to the United States, Britain, Germany, Russia, Italy, India and other countries and have won unanimous praise from customers.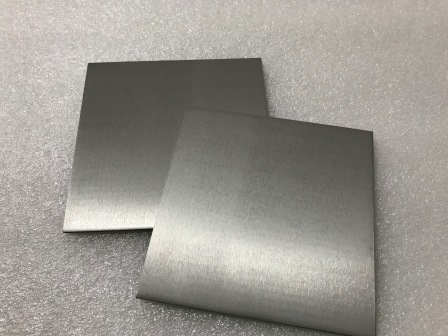 Hexon Metal Technology, established in 2007, is a professional exportenterprise of niobium sheet products. The company has long-term closed cooperated high-tech factories which have abundant technical force and advanced processing means. We has strong research and technical force, advanced and mature production technology, perfect quality assurance system; And sharing the strong comprehensive strength of the "China Titanium City" in efficient resources, with a unique geographical, material, research strengths, and use of materials, technology, metal composite materials and products to undertake other deep-processing service, can also be processed in accordance with the order for users with quality niobium sheet.
Hexon Metal Technology specializes in producing niobium sheet in various thicknesses and sizes. Most niobium sheet are produced from cast ingots for use in coating and thin film Chemical Vapor Deposition (CVD) and Physical Vapor Deposition (PVD) processes including Thermal and Electron Beam (E-Beam) Evaporation, Low Temperature Organic Evaporation, Atomic Layer Deposition (ALD), Organometallic and Chemical Vapor Deposition (MOCVD) for specific applications such as fuel cells and solar energy. Niobium sheet thickness can range from 0.04" to 0.25" for all metals.