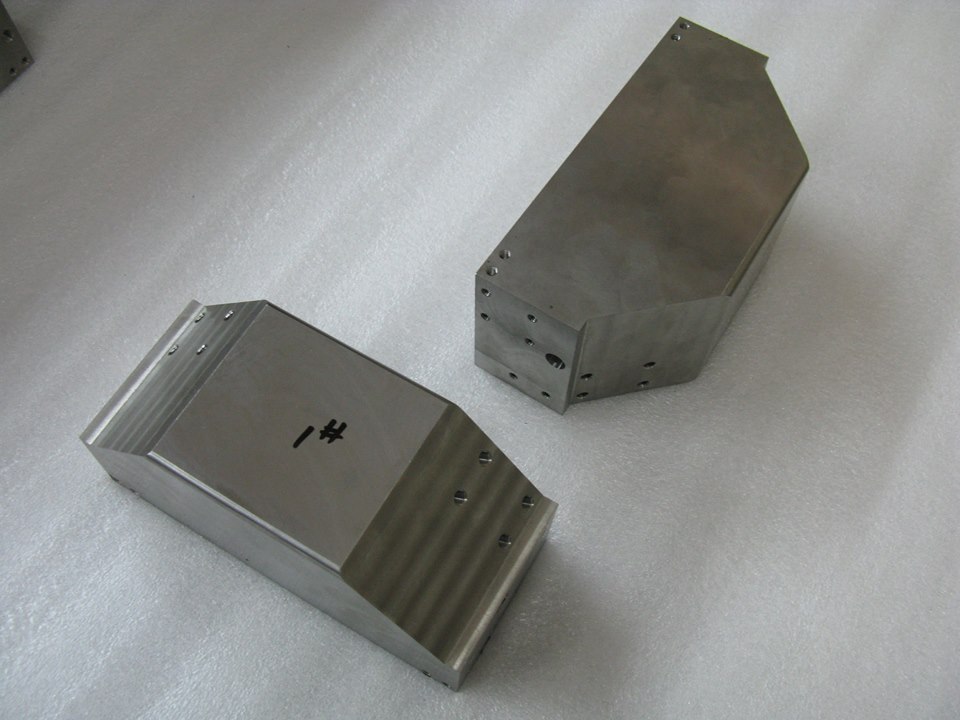 Tungsten heavy alloy
Tungsten Heavy Alloy is also named as High Density Tungsten Alloy, HD alloy, WHA or Heavy Alloy because of its very high density from 17 g/cc to 18.5 g/cc. Tungsten heavy alloy have 90% to 97% pure tungsten in a matrix of nickel and iron or nickel and copper. The addition of these alloying elements improves both the ductility and machinability of heavy alloys over pure tungsten.
The most important character of tungsten heavy alloy is its high density. In addition, it has high strength, high heat-resistance, easy to fabricate and friendly to environment. All these benefits lead it to various applications of consumer, industrial, aerospace, medical and military.
HEXON supplies tungsten heavy alloy in a wide range of shapes and sizes, including milled forms like plates and sheets, cubes, rods, tubes, spheres and custom fabricated forms according to specific drawings.
Features of our tungsten heavy alloy
● High density from 17.0 to 18.5 g/cm3
● Good machinability than pure tungsten
● High absorption capacity against X-rays and gamma rays
● High Young's modulus and very good mechanical properties
● Harmless to the health and environment
Applications
● Radiation Shielding for x and γ ray
● Weights and Counterbalances
● Boring Bars and Grinding Quills
● Crankshaft Balancing
● Rotating Inertia Members
● Ordnance Components
● High Temperature Tooling
Technical datasheet for tungsten heavy alloy
Tungsten heavy alloy

W-Ni-Fe

W-Ni-Cu

Designation

90W

92.5W

95W

97W

90Cu

92.5Cu

97Cu

Density (g/cm3)

17.0

17.6

18.0

18.5

17.0

18.0

18.5

Tensile Strength (MPa)

820

780

820

840

750

650

550

Elongation (%)

10

7.0

7.0

5.0

1.2

1.0

0.5

Hardness (HRC)

25

26

27

28

24

27

28

Young's Modulus (GPa)

310

320

340

365

270

300

320

Thermal expansion coefficients (10-6/K)

4.61

4.62

4.60

4.50

5.60

4.40

4.00

Electrical conductivity (%)

10

13

13

17

17

19

23

Thermal conductivity (W/m.K)

80

90

93

95

110

120

125