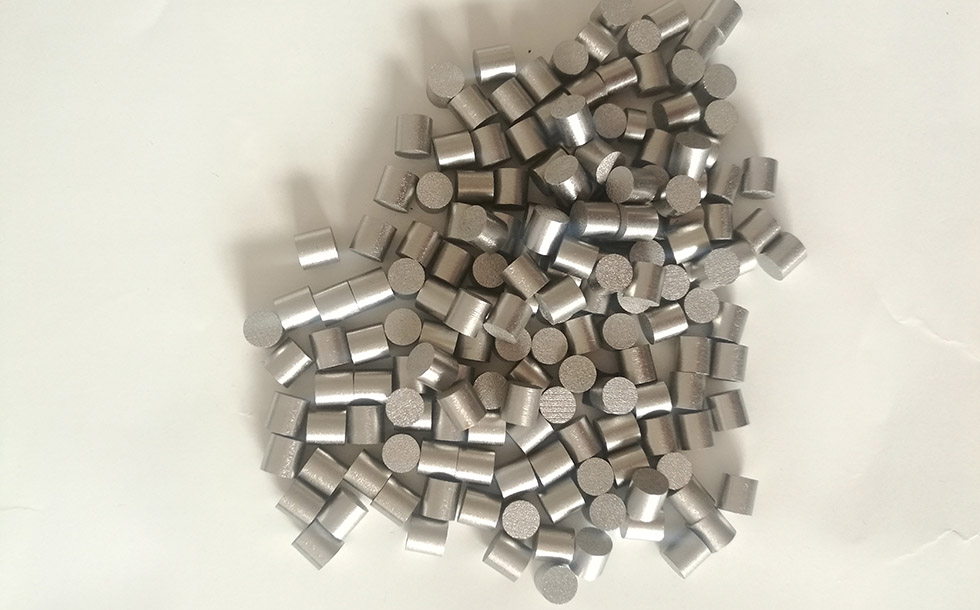 Hafnium
Hafnium is a shiny, silvery, ductile metal that is corrosion-resistant and chemically similar to zirconium. It resists corrosion due to formation of a tough, impenetrable oxide film on its surface. Hafnium is resistant to concentrated alkalis, but will react with oxygen, nitrogen, carbon, boron, sulphur and silicon, with halogens directly reacting to form tetrahalides at elevated temperatures.
Hafnium and its alloys are used for control rods in nuclear reactors and nuclear submarines because hafnium is excellent at absorbing neutrons (Its neutron-capture cross-section is about 600 times that of zirconium).
Due to its heat resistance and its affinity to oxygen and nitrogen, hafnium is a good scavenger for oxygen and nitrogen in gas-filled and incandescent lamps.
Because of its ability to shed electrons into air and hence establish an electric arc, hafnium is used as an insert in plasma torch welding tips instead of tungsten, and as a cathode in plasma arc cutting.
Hafnium is used for production of nickel based alloys and other super alloys, because even small additions of hafnium will increase performance of alloys at evaluated temperature.
Hafnium and its alloyed fabricated precision parts also can be used in aerospace and military.
Send an inquiry by Email to get our competitive offer today.