Elevating Precision with Zirconium Target and Niobium Sheet
Views: 49 Update date: Nov 13,2023
In the world of advanced materials and technology, precision is paramount. Companies and industries around the globe rely on specialized components to meet their unique requirements. Two such components, zirconium target and niobium sheet, have gained immense importance for various applications across diverse sectors. In this article, we delve into the world of zirconium target and niobium sheet, exploring their significance and the expertise offered by Hexon Metal.
Zirconium Target: A Precision Marvel
Zirconium target has carved a niche for themselves in the field of thin-film deposition techniques. These high-purity sputtering targets are instrumental in processes such as magnetron sputtering and ion beam deposition. At Hexon Metal, we understand the critical role zirconium target plays in achieving the desired film quality, making us a reliable source for these essential materials.
Our zirconium targets are engineered with precision, ensuring uniform and consistent thin-film deposition. Whether you are working in the semiconductor industry, optics, or the aerospace sector, our zirconium targets are tailored to meet the specific requirements of your application. These targets are known for their outstanding thermal and electrical conductivity, making them an ideal choice for demanding high-tech applications.
Why Choose Hexon Metal for Zirconium Target?
High Purity: Hexon Metal offers zirconium target with exceptionally high purity, minimizing impurities that could compromise your deposition processes.
Custom Solutions: We understand that one size doesn't fit all. Hexon Metal provides custom zirconium target designed to match your unique specifications.
Technical Expertise: With a team of experts well-versed in material science, we provide technical support and consultation to ensure you get the best results.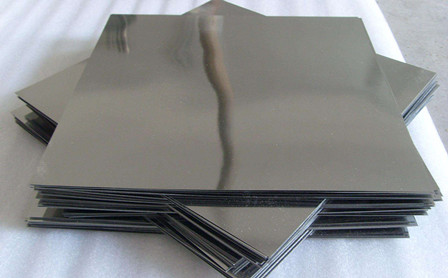 Niobium Sheets: For Strength and Durability
Niobium sheets are renowned for their impressive mechanical properties, making them an ideal choice for a wide range of applications. From superconducting materials to aerospace components, these sheets are known for their high melting point and excellent corrosion resistance. Hexon Metal is a trusted name when it comes to sourcing niobium sheet that meet the highest industry standards.
Our niobium sheets are available in various thicknesses and dimensions to cater to your specific project requirements. Whether you need these sheets for their superconducting properties or their ability to withstand extreme conditions, Hexon Metal has you covered.
Why Choose Hexon Metal for Niobium Sheets?
Quality Assurance: We adhere to stringent quality control measures to ensure that our niobium sheets meet the highest quality standards.
Versatility: Hexon Metal's niobium sheets are versatile and suitable for various applications, from cryogenics to chemical processing.
Supply Chain Reliability: We understand the importance of a consistent supply chain, and we strive to ensure that our clients receive their niobium sheets on time, every time.
Hexon Metal: Your Trusted Partner
At Hexon Metal, our commitment to quality and precision is unwavering. We take pride in being your trusted partner for zirconium targets and niobium sheets. Our products are renowned for their reliability and durability, and our technical expertise is at your disposal, ensuring you achieve the best results for your projects.
Frequently Asked Questions
Where can I find zirconium targets and niobium sheets of high purity?
Hexon Metal is your go-to source for high-purity zirconium targets and niobium sheets. We pride ourselves on delivering materials that meet the strictest quality standards.
Do you offer custom solutions for zirconium targets and niobium sheets?
Yes, at Hexon Metal, we provide custom solutions to match your specific project requirements. Our team of experts will work closely with you to ensure you get the materials tailored to your needs.
What sets Hexon Metal apart from other suppliers?
Hexon Metal distinguishes itself through its unwavering commitment to quality, versatility, and reliable supply chains. We understand the unique demands of various industries and are dedicated to meeting them.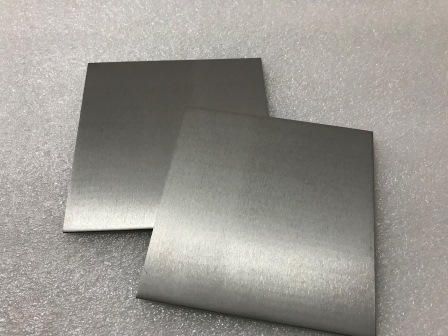 In conclusion, Hexon Metal stands as a beacon of excellence in the world of zirconium targets and niobium sheets. Our commitment to precision and quality ensures that your projects, whether in high-tech industries or challenging environments, are met with materials you can rely on. Elevate your precision with Hexon Metal today.