Titanium Capillary Tube
HEXON employ drawing and stretching for producing titanium capillary tube from bigger tube such as OD 8 x W1 mm, OD 6 x W 1 mm, and OD 4 x W 0.3 mm. We have been succeeded in how to gain high precision tolerance after a large number of trial productions.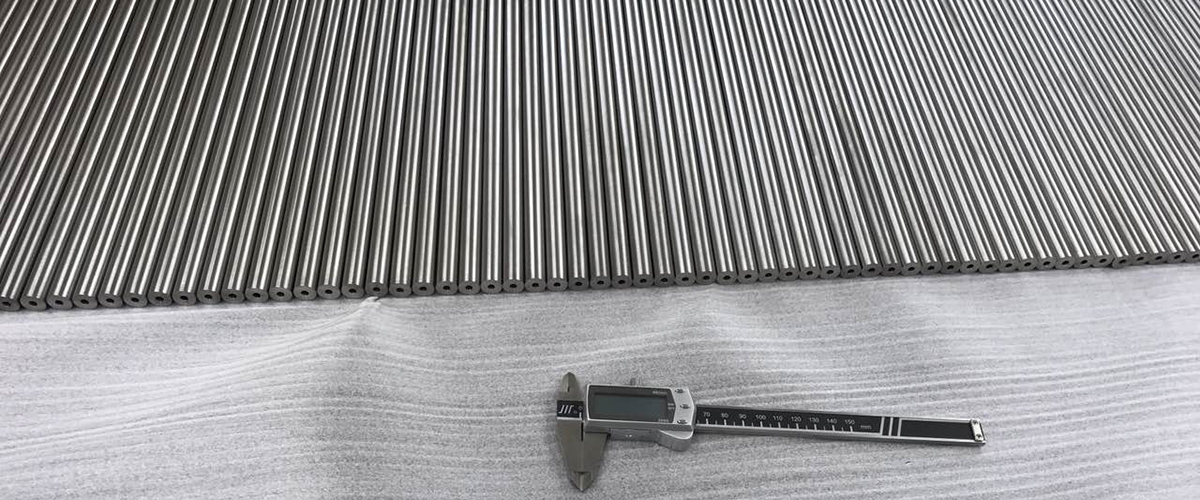 You can rely on our quality as the trouble-free surface appears no burrs, cracks and other defects even when examined under the microscope.
Technique highlights for production of capillary tubes
Increasing the feed rate and reducing the speed of the mill
Continued use of lubricants
Strictly control of annealing temperature and time
Grades available
Titanium Gr1
Titanium Gr2
Titanium Gr9
Nitinol
Diameter and length
▲ OD 0.1 ~ 8 mm
▲ Wall 0.015 ~ 1 mm
▲ Length up to 2000 mm or cut to size
▲ Tolerance according to OD and WT size, best to -/+0.003 mm
Essential inspection
▲ Dimension (by optical measuring)
▲ Chemical analysis
▲ Tension test
▲ Hardness
▲ Metallography
Specification
ASTM B338
ASTM F67
ASTM F136